Archive for category
'Tips'
08:38 - 05/12/2013
I looked through Vogue China magazine a couple of days ago, and the funny thing that i recognized was how much advertising about facial cream was in there, i mean seriously like almost every page from different brands.
I know that Asian people love to take care of the face and skin, so no surprised actually. I know that i have tried a lot of different face cream too. I used to use a day cream from Avene, but now when the cold and the dryness is here i had to change to some more moisturizing. I wanted to try more organic stuff, so i bought this Day cream from Dr Hauschka. Any of you who are using it? I love it! I really like the thin and fluid texture of the cream. And the smell of course!
21:40 - 29/11/2013
Photos: google // Collage by me
Ming Xi is the fourth Asian/Chinese Model to walk the annual Victoria's Secret 2013. She is known for her big eyes and facial features. As well a streetstyle-photographer's favorite. Mix and match style, from tomboy to elegantly cute. You will still se more of this Chinese beauty.
19:13 - 20/11/2013
WOW! That's all i can say about the Spring/Summer 2014 collection of all brands of Nelly.com. I'm such a bad photographer, i'm not meant to be behind the camera, so all the pictures are so blurry, haha!
My favorite ones of all are the shoes on the pictures. The "vans" with lace from NLY Trend (which i have been searching for, will cost 299kr! People! Crazy!) and the black heels, from Notion 1.3, are way too sexy. And the Metallica lookalike text "Materialista" is so funny! Can we have summer now?
Me and my friend Pam (also a founder of our www.fashioninspirasians.com) went crazy about the good pastries.
00:00 - 18/11/2013
22:35 - 13/11/2013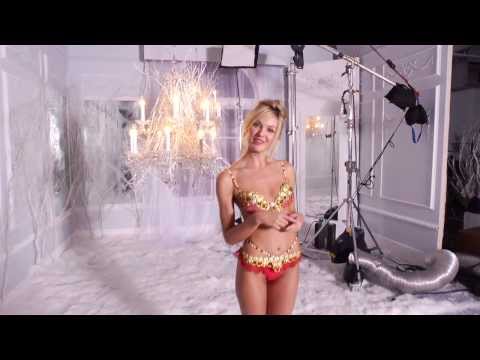 Photos: VS All Access
The Fantasy bra worth 10 million dollars will be on Candice Swanepoel today. Yes, today is the Victoria's Secret 2013 Fashion Show, but it will take like a few weeks before we can be able to watch the whole show. If you want to get a glimpes you have to like search on youtube or something.
Damn, i'm going to need to workout after seeing VS fashion show. Everytime! It's a good workout booster haha!
22:49 - 05/11/2013
Photos: google / Collages by me
Street style photographer's favorite, next to Anna Dello Russo, is this gorgeous Russian IT girl/Model, Elena Perminova. I have seen her a lot on street style pictures but had just notices her more and more since she colored and cut her hair to this short hairstyle on the pictures. And i love it so much! Suits her so well!
She seems to put on everything, and everything seem to fit her perfectly. Mother of two boys, and a wife of a billionaire. What can you ask for more?
18:46 - 26/10/2013
Photos: fashiongonerogue / Collage by me
I've been living in my sneakers both from Adidas and Nike the last months. Have been leaving high heels at home. Comfort first nowadays..Am I old now?
I really like this editorial for Glamour France. The model, Sam Laskey is looking so fabulous. I mean, what if she wore high heels instead of sneakers? I think this editorial would be just like all other.. Seriously, i want everything from this editorial!
19:34 - 22/10/2013
Jacket-Nowhere/Shirt-Acne/Sweater-Weekday/Pants-Gina Tricot/Shoes-Zara/Bag-Givenchy
My new Nowhere Rupes jacket has the perfect color; midnight blue. Sometimes military prints can be just too much, but i love that this one is very discreet. You can barely see the print if it isn't for the light. See more from the Fall/Winter 13 collection at http://shop-nowhere.com, the collection will be launching on Thursday 24 October, and web shop available as well!
08:02 - 19/10/2013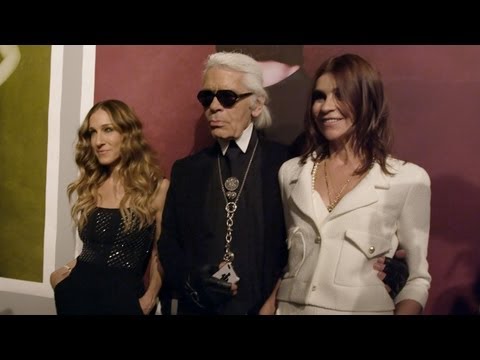 Mademoiselle C – "Carine Roitfeld ran French Vogue for 10 years, building a reputation as one of fashion's most influential movers. Her inner circle of friends includes Donatella Versace, Tom Ford, Karl Lagerfeld, Mario Testino, Riccardo Tisci, Diane Von Furstenberg, and Alexander Wang. Yet few people outside the fashion world have heard of her…until now." -IMDb
This is a must see for all the people in the fashion industry, or outside the industry..